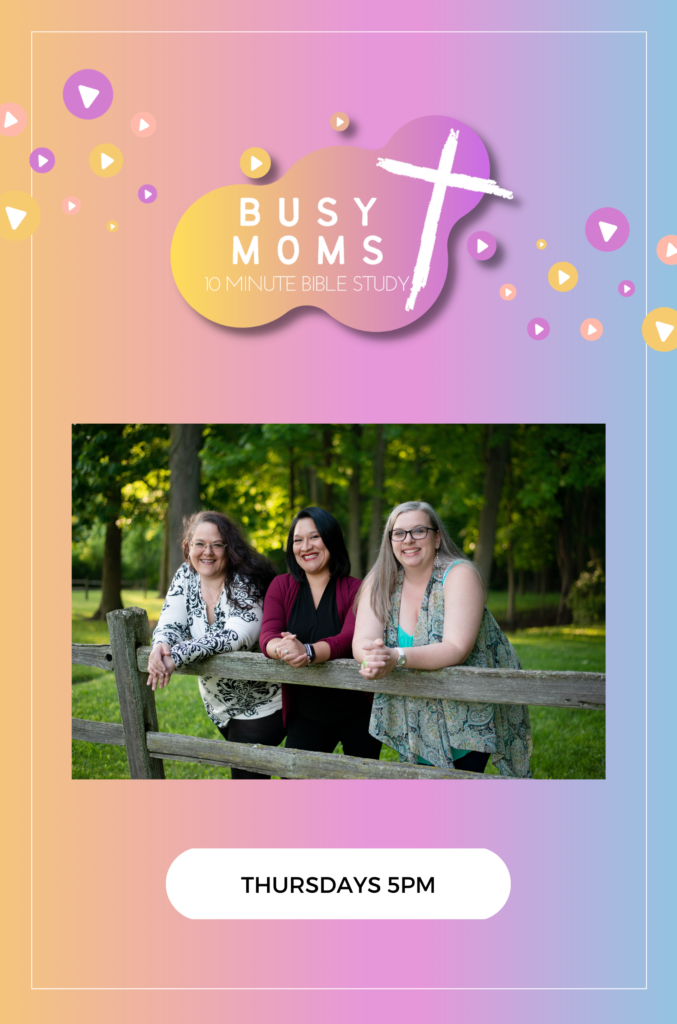 Busy Moms 10 Minute Bible Study Podcast
As Monica and Mandi were sitting in Bible Study the question was asked, "How much time do you spend in God's Word?" We realized that we had let life creep in on the time needed with the Lord. So with our friend Gretchen we talked and prayed about a way to help not only ourselves but other ladies find a bit of time to dive into God's word and discuss our struggles as mothers, grandmothers, aunts, caregivers, etc. As we discussed and researched a few different options on how to get this Bible Study started it became very clear that due to our own busy schedules a podcast looked like the best choice not only allowing us to properly prepare ourselves, but to allow the listeners the freedom to find those 10 minutes, even if it was while making dinner, bathtimes, washing the dishes, to and from work, etc. 
Our hope and prayer is that this podcast will bless your faith journey as much as it has ours and that you continue to grow and take at least 10 minutes to step into God's Word.
Join us as we fight for those 10 minutes!
Mandi Lancina, Monica Luckwald, Gretchen Davis
Busy Moms Bible Study podcast hosts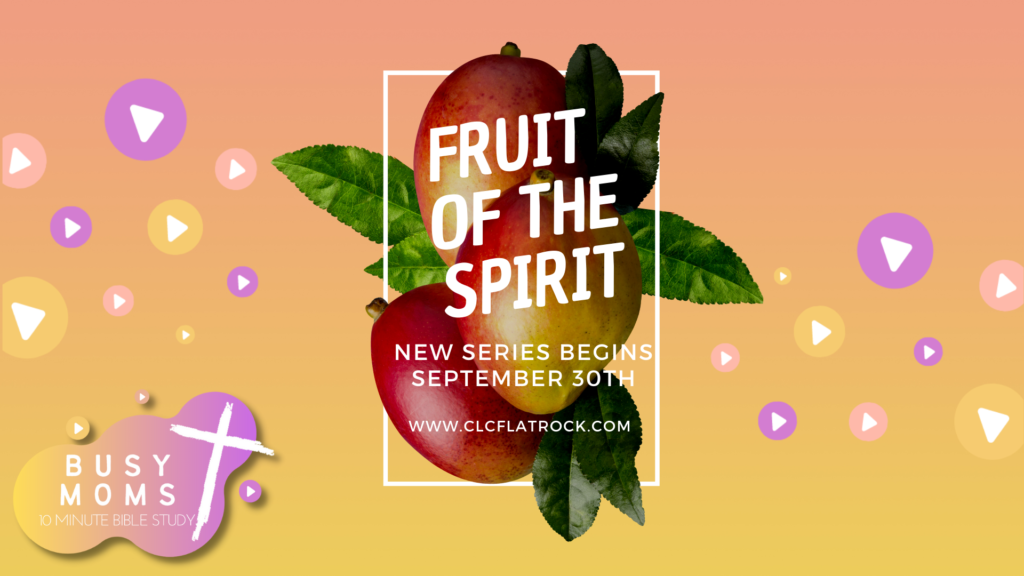 Thanksgiving

Nov 24, 2021 • 8:18

Do you know why we say prayers before meals? Join Mandi and our special guest Pastor Grenz, as we learn the true meaning of why we should say mealtime prayers and the reminders of the blessings God has given us.

Rekindle

Nov 18, 2021 • 12:47

The Advent Season is coming and with that we either look forward to or brace ourselves as we reconnect with family and friends that we haven't seen for a while. Join us as we discuss what God's Word says about rekindling our relationships not only with others but Him as…

Don't Forget To Celebrate - Revisited

Nov 11, 2021 • 11:15

This week Monica and Mandi revisit episode 1 from their podcast series School's Out! What Now? Join them as they discuss what they took away from the episode the first time and what they have discovered while revisiting it.

Self Control

Nov 4, 2021 • 12:28

Proverbs 25:28 says; Like a city whose walls are broken through, is a person who lacks self-control. Join us this week as we explore what it means to lack self control and how God wants us to let go of control and walk with Him to become the best version…

Transitions

Oct 28, 2021 • 10:51

How do you keep perspective when everything is falling apart? Join us this week as we discuss the frustrations of transitions and how being in The Word helps us to cope and trust in God's timing.

Faithfulness & Gentleness

Oct 21, 2021 • 12:30

Faithfulness and Gentleness, these 2 pieces of the Fruit of the Spirit are general traits in a Biblical Life which can be mistaken for weakness. However it takes more strength to live by these pieces than to fall into the rotten fruit of this world.  Follow along this week as…

Kindness & Goodness

Oct 14, 2021 • 11:15

Kindness and Goodness, some people are just blessed with these fruits, but for a lot of us, it takes real work. Join us for 10 minutes this week as we talk about the Webster's Dictionary definition of kindness and goodness versus what the Biblical definition of these fruits are.

Joy, Peace & Patience

Oct 7, 2021 • 11:30

Joy, Peace and Patience; 3 pieces of the Fruit that can sometimes be hard to find and live by in our world today. How can taking the time to dive into The Word help us to find and put these pieces into practice?

Fruit Of The Spirit

Sep 30, 2021 • 11:15

For most folks, when we read Galatians 5:16-26 we jump right to what the Fruit of the Spirit are and avoid the part about all the bad things we are capable of. Join us this week as we begin to scratch the surface of learning to be led by the…

The Sword of Spirit

Sep 23, 2021 • 11:30

As the final piece of God's armor, the Sword of the Spirit is the only piece not on our bodies, but in our hands and used to step into the battle and speak God's Word. Check out our final podcast in this series as we discuss the Sword of the…

The Helmet of Salvation

Sep 16, 2021 • 11:28

Helmets are normally the last piece of armor to be put on before going into battle and protects our heads. The "Helmet of Salvation" holds the knowledge of our salvation through Christ Jesus. What do you know about salvation? Join us this week as we talk about how the Helmet…

Shield Of Faith

Sep 9, 2021 • 12:18

Throughout the centuries soldiers carried shields into battle to bear the brunt of attack. Psalm 33:20 says, "Our soul waits for the Lord; he is our help and our shield". Listen in this week as we discuss how our shield of faith in the Lord protects and covers us from…

Feet Ready with the Gospel of Peace

Sep 2, 2021 • 10:11

Have you ever experienced a sense of peace despite the chaos around you? It's a pretty amazing feeling and God equips our feet with His peace as we stand firm and hold on to His Truth during our times of chaos or upheavals. Join us this week as we talk…

Breast Plate of Righteousness

Aug 26, 2021 • 10:05

Belt of Truth

Aug 18, 2021 • 14:13

A belt? Have you ever wondered how such a small accessory to our wardrobe is such an important piece? It's the same way with the Word of God. As we put on each piece of God's Armor, the Belt of Truth holds it all together. Without it the pieces won't…

Who Gets Your Best?

Aug 5, 2021 • 13:21

If you're not giving God your best then who gets it? Your job, family, friends, social media, technology? In today's world it is easy to lose focus on what matters most. Join us this week as we talk about the slippery slope of our idols and how we need to…

Take A Break

Jul 29, 2021 • 12:43

When you think of summer, rest and relaxation comes to mind. But for most folks that may not be the case, in fact, for some the summer can be an even busier time. However, even in our busiest of seasons sometimes God wants us to rest. Join us this week…

Beat the Heat Of Your Troubles

Jul 21, 2021 • 10:32

Trouble finds everyone, from day to day struggles to world wide problems. How do you handle your troubles when they heat up? Take 10 minutes with us as we discuss beating the heat of our troubles and leaning on God.

Find Something To Do

Jul 15, 2021 • 10:27

It's easy to use this phrase towards other people, but sometimes God is saying this to us as we continue on our daily walk with Him. Join us this week as we talk about taking that next step in our faith journey and "Find Something To Do".

Fight Distractions

Jul 8, 2021 • 13:18

Have you ever noticed that when we are focused on God and His Word that our distractions seem to happen less and less? Join us this week as we discuss Fighting Distractions.

Don't Forget to Celebrate

Jul 1, 2021 • 10:18

School's out! Now What!?! It can be so easy to focus on the disruptions that come with life instead of the joys and blessings which far outweigh them. Join us this week as we say Don't Forget to Celebrate THROUGH the Disruptions!

Stop Whining

Jun 24, 2021 • 10:12

Do you catch yourself saying this to your family? Or is God saying this to you? How can we remind ourselves that through the discomforts of life, rather than whining we praise our Father instead? As Thessalonians 5:16 states: Rejoice always, pray continually, give thanks in all circumstances, for this…

I'm Not Talking to Them, I'm Talking to You!

Jun 17, 2021 • 9:19

NO

Jun 10, 2021 • 10:39

Mom: NO!! Child: Why not?Isn't that just like our kids? They often don't understand when we say No. Even when we try to explain, the question lingers, "Why"?What have you asked God for, only to get a No? Join us this week as we discuss the dreaded word. NO!

Don't Just Know-But DO What You Know

Jun 3, 2021 • 7:09

We all know how important it is to obey God, but are you guilty of not doing what He is asking of us? Join us this week as we discuss Don't Just Know, But DO What You Know!Busy Moms are back with their weekly podcast, Don't Just Know-But DO What…

Don't Forget Your Purpose

May 27, 2021 • 11:14

Hey Ladies, in this crazy ride called life, do you sometimes forget your purpose? Join us this week as we talk about our own struggles to remember our purpose in training and encouraging our children to become virtuous adults. 

Call Home

May 20, 2021 • 24:42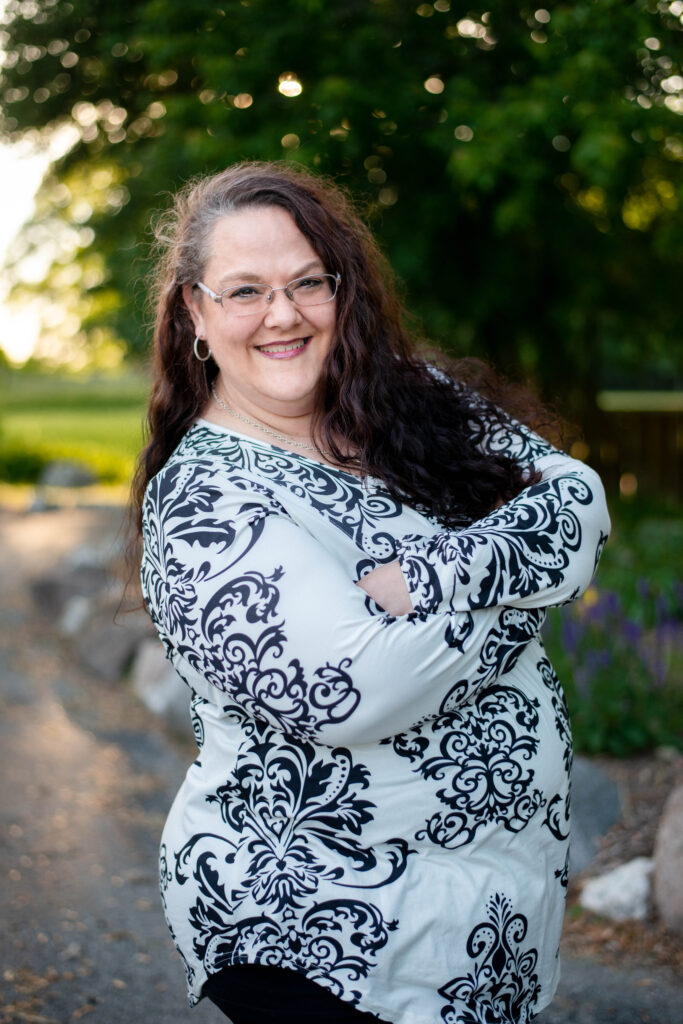 Gretchen
My name is Gretchen Davis. I have three sons: Michael – 20, Aaron – 17, and Austin – 4. I'm a Homeschool Mom, about to graduate my 17 year old, and teaching my 4 year old to read. I work at a family chain of Nurseries/ Garden Centers in Dearborn Heights. I volunteer in many areas of CLC, and I love my church. I really appreciate these wonderful Ladies for including me in this podcast, thank you for being my people. I pray that we will be successful in this podcast and reach many people with the Word for the Kingdom of God.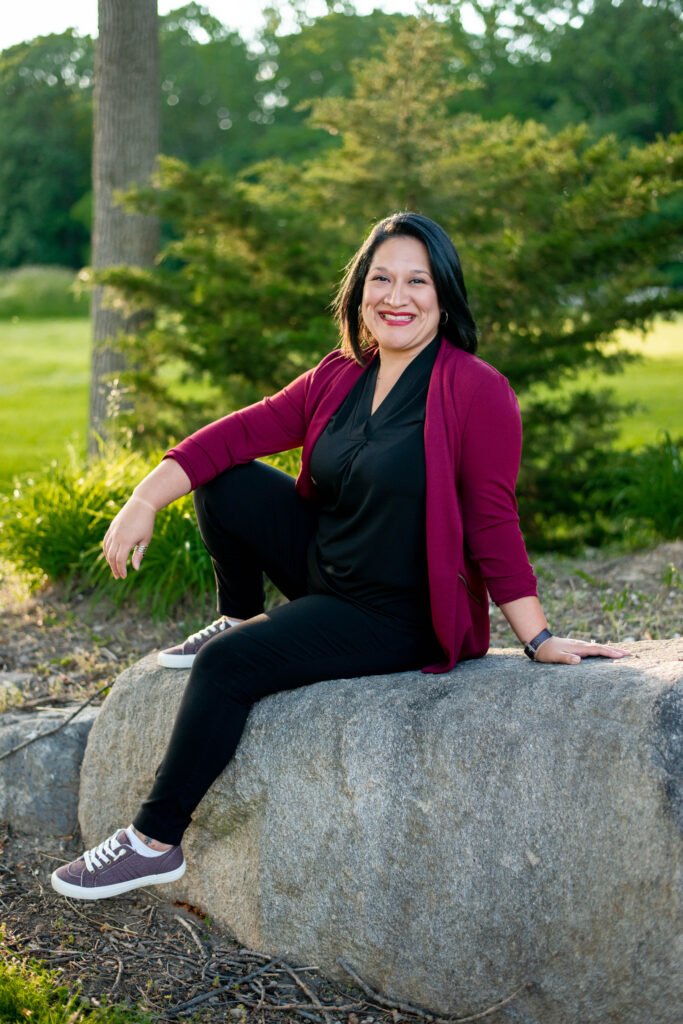 Monica
Hello, my name is Monica. I am the mother of 21, 19, 18, 6 and 4 year old twins. I am a manager at a big health corporation with 35 employees and 12 providers who I am responsible for. While being a chronic volunteer, I enjoy spending time with my family and friends. In my spare time I decided to go back to college so any extra time I had is now busy with homework. I enjoy every second of my crazy, chaotic life, it may be overwhelming to others and it is for myself I would not have it anyother way. My joy is that you get some fulfillment with Busy Mom's. It has brought a whole new perspective to my life and I am enjoying every minute sharing our stories with you.
Mandi
Hi! My name is Mandi. I am the mother of 3 wonderful children ages 8, 7, and 5 years old. I am the Office Manager at our church and Staff Lead for our Caring Ministry. I have volunteered in many ministries over my years at CLC, such as Music, Children's Ministries, and Serving teams. When I am not at work or volunteering, I enjoy spending time with my husband and kids, or curling up on the couch with a glass of sweet tea and a good book. My prayer is that this podcast blesses you and your families as it has mine. God has plans for each and everyone of us, but it's so nice to have those who are alongside you to encourage and lift you up while we travel along our faith journeys.