CLC
IS WHERE
We bring the Gospel to others and lead them to do the same
1 August 2021
- Community Lutheran Church
New podcast every Thursday
Busy Mom's Bible Study Podcast
Moms, we get it, finding time to do ANYTHING is a task in itself. We know that we have to put our faith first, which is why we created Busy Moms Bible Study. It's a 10 minute podcast that you can listen to on the go for hope and inspiration. Come join us on Thursdays and listen to the word of God.
Remember when you were little playing in the backyard in the sprinkler, and you'd run into the house your mother would shout that you're getting water everywhere? Now, remember standing in line at the water park for that Mammoth slide soaking wet and no one batted an eye? What's the difference? The shared experience of excitement and desire.
So it is in the church, we are all dripping wet—not from a sprinkler or slide, but the baptismal font. That shared experience of baptism is what unites the church on Earth.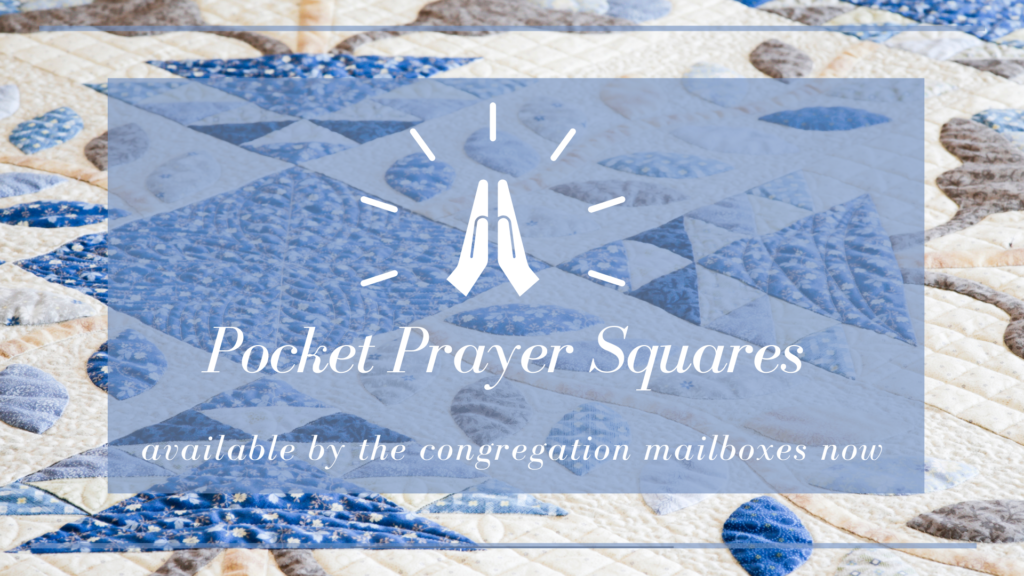 Outreach
Pocket Prayer Squares can be picked up outside by the congregation mailboxes.  Please take one to give
Read More »