COMMUNITY
IS WHERE
We bring the Gospel to others and lead them to do the same
18 October 2023
- Community Lutheran Church
00

days

00

hours

00

minutes

00

seconds
King Of Justice, King Of Mercy
With what shall we come before the Lord (Micah 6:6) who forgives all our sins, and how often shall our fellow Christians sin against us and we forgive them (Matt. 18:21)? Our gracious God on high does not need our "burnt offerings" or "thousands of rams" (Micah 6:6-7), which we could legitimately offer in thanksgiving. He is the Savior who gave His only-begotten Son for our transgression. He offers the fruit of His body, once hanging dead on a cross but now living and giving life in His holy Meal, for the sin of our souls (Micah 6:7). Because He releases us from our enormous debt of sin against Him, we need not imprison our fellow sinners with our lack of love and refusal of forgiveness (Matt. 18:24, 27, 30). As partakers of His grace, we yearn for one another "with the affection of Christ Jesus" (Phil. 1:8). As forgiven sinners, "filled with the fruit of Christ's righteousness," our "love may abound more and more, with knowledge and discernment" (Phil. 1:11, 9), for He leads us "to do justice, and to love kindness, and to walk humbly with [our] God" (Micah 6:8).
Worship

Sundays 9:00am
Wednesdays 7:00pm
You want to read through your Bible but you don't know where to begin? Don't worry, we have you covered! Each week we will provide a guide for verses to read daily at our services. Once a month we will meet after service to check in and answer any questions you may have. As always, feel free to reach out to Pastor Grenz if you have questions as well.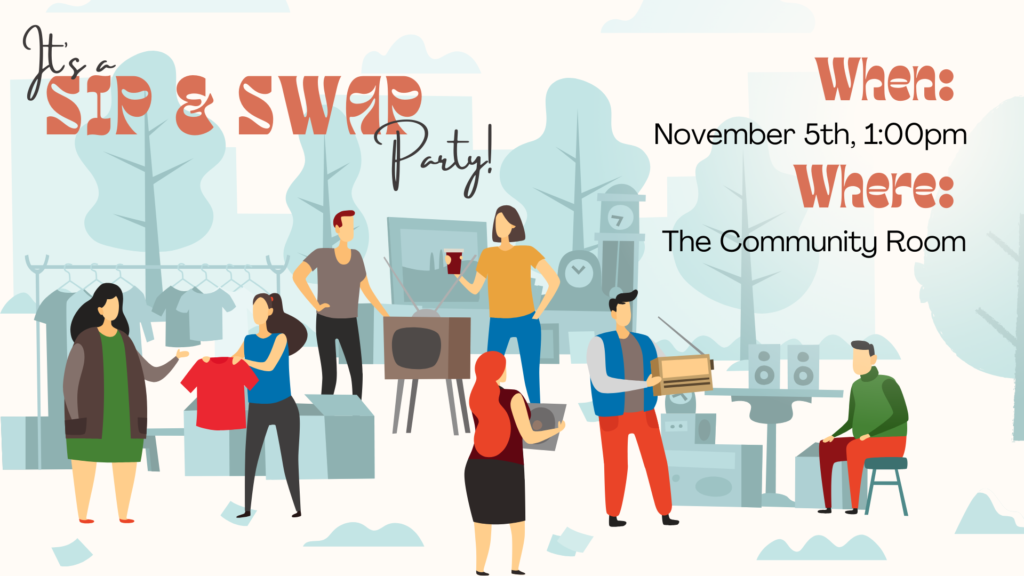 Events
Back by popular demand, Join us Sunday, November 5th at 1:00pm  in the Community Room for another
Read More »
Join Us for a Spooktacular Trunk or Treat Event!
Get ready for a fantastic evening of Halloween fun! We are thrilled to invite you to our annual Trunk or Treat event, a gathering that promises thrills, chills, and loads of treats for the whole family.
October 26th from 6:30pm – 8pm  at Community Lutheran Church, 23984 Gibraltar Rd, Flat Rock, Mi 48134
What to Expect:
Decorated trunks filled with delicious candy and goodies will be lined up for the little ones to visit. 

Enjoy the sounds of the season with music that will set the perfect Halloween atmosphere.

Sip on warm apple cider and savor the sweetness of donuts – the perfect autumn treats to keep you warm and satisfied.
This event is open to the entire community, so be sure to invite your friends and neighbors for a night of Halloween fun like no other. 
We can't wait to see you there, so mark your calendars and join us for a night of Halloween enchantment! Feel free to contact Pastor Grenz at GGrenz@clcflatrock.com for any inquiries or to volunteer or to host a trunk for this exciting event.
Let's make this a Halloween to remember!
A heartfelt thank you to Sheila Wellman and the dedicated team behind the success of Our Community FALL FEST! Your hard work and passion made this event truly special. To everyone who attended, your presence added joy to our day of fun, fellowship, and food. We appreciate your support in making this event a memorable one. Looking forward to more wonderful moments together in our community!
Busy Mom's Bible Study Podcast
Moms, we get it, finding time to do ANYTHING is a task in itself. We know that we have to put our faith first, which is why we created Busy Moms Bible Study. It's a 10 minute podcast that you can listen to on the go for hope and inspiration. Come join us on Thursdays and listen to the word of God.