Creative Learning Campus
Preschool & Daycare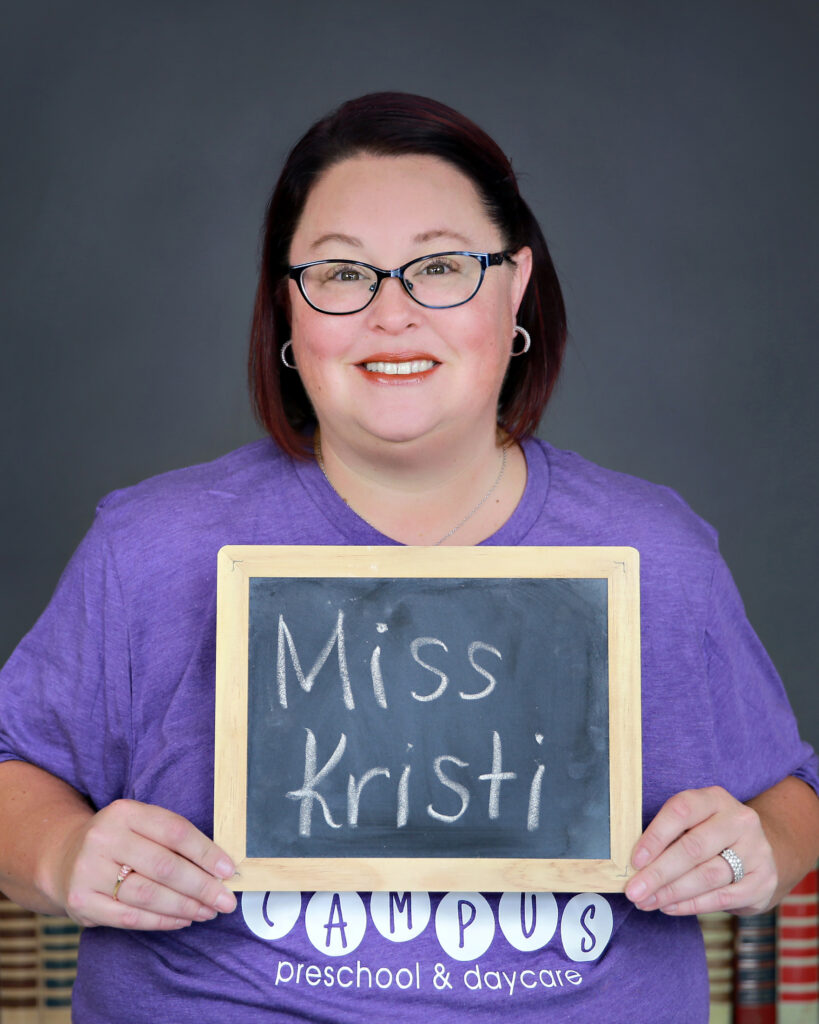 Welcome to the Creative Learning Campus
We are a vibrant ministry of Community Lutheran Church. We are so very happy that you are interested in enrolling your child with us for your preschool and daycare needs. Please take a look around our site and find us on Facebook for all of the latest and greatest happenings!
Creative Learning Campus Exists...
To meet the physical, social, emotional, intellectual and spiritual needs of children. Through hands-on activities and experiential learning opportunities in art, music, language, science and math, the children develop the skills necessary for kindergarten. As a Christian preschool and daycare, Christ's love is shared with the children through Bible stories, prayers, and songs.
Michigan District Early Childhood Director of the Year 2021 Is Here At CLC!
Congratulations are in order to Kristi Hill, named Michigan District Early Childhood Director of the Year by the Lutheran Church Missouri Synod. This is an incredibly high honor.
"We are blessed with many early childhood centers throughout the Michigan District. Some are associated with Lutheran elementary schools, and others are free standing centers. All of our early childhood centers have administrators that play a vital role in the success of Lutheran education. Each year we lift up an outstanding director who exemplifies what it means to be a servant leader. It is our privilege to recognize Kristi Hill as the 2021 Michigan District Early Childhood Director of the Year. The following are some comments shared during the nomination process.
This woman is the picture of an Amazing Director… Boss… Friend! She defines the saying "I have your back!"
Kristi has such a big heart for her staff and all the children and families involved in our school… even outside as well as past families that have gone through our school.
Her leadership during difficult times has been tremendous; she has been the consistent rock for our ministry.
It is evident that Kristi's ministry to the students, staff, and families at Community and Creative Learning Early Preschool/Daycare is one that should be celebrated. We are extremely thankful for her leadership and dedication to her ministry. We look forward to seeing how she continues to have a powerful impact on those she is called to serve!" -Travis Grulke, Superintendent of Schools Michigan District, LCMS
We are very proud of Kristi and the work she has done within our preschool and are grateful for her service to our church. If you see her around, be sure to congratulate her!
Miss Lisa
Assistant Director
Miss Nichole
Lead Teacher
Miss Audrey
Classroom Aide
Miss Jeannie
Classroom Aide
Miss Tanya
Classroom Aide
Miss McKenzie
Classroom Aide
Miss Sandy
Classroom Aide
The Creative Learning Campus recognizes the individuality of each child and that the intellectual and academic growth of young children is developmental.  For example, children must learn to crawl before they can walk.  Similarly, children must develop small muscle skills before they can write.  Therefore, materials, experiences, and equipment are provided so that each child develops in proportion to his or her level of maturity.   On a daily basis your child will have the opportunity for the following:  planned activities and experiences to develop large and small muscle skills, self-directed play, outdoor play (weather permitting) or use of the gym, learning centers, snack time, creative play, story time and developing relationships with teachers and peers. 
Throughout the year several special events and activities are planned for the children including field trips, class parties, community visitors, a Christmas program, Pancakes with Parents, Book Bingo Night, our annual art show, and both a three and four-year old graduation ceremony. We are also a Christian preschool, so the kids will also have chapel once a month in the church.
We want this to not only be your child's preschool but also a place for families to connect and make lasting relationships through the years to come.
We are so excited that you're here. Enrollment is the most important step to get your child into Creative Learning Campus. The rest of this page will walk you through how to do it. There are several requirements that must be met to enroll your child. If you're ever confused or need help, please just call the the church at 734-782-0563 and ask for Kristi! 
You must fill out the Registration Form and it must be submitted with a $75 deposit fee. Enrollment & Registration Policy.
Your child must be fully potty trained by the first day of attendance. This means that the child must be able to clean themselves by wiping and washing their hands without help from the staff.  Accidents do happen though so we ask that you send in a spare set of the child's clothes in a labeled Ziploc bag for us to keep in the restrooms.
We prefer that your child be 3 by September 1 of the enrolling year to attend a 3's class or 4 by September 1st of the enrolling year to attend a 4's class. This is to ensure that all children attending will have the same needs and that the teachers can support them to the best of their ability.

Prior to acceptance, parents need to make the school aware of any special medical or physical needs of the child to be enrolled.  The needs of the child will then be evaluated on an individual basis.  Acceptance of the child will be based on the best interest of the child as well as our ability to meet his or her needs. 

If you would like a daytime tour of the preschool, please call to schedule an appointment.  You are welcome to bring your child!
*All Dates Subject To Change
| | | | | | | | | |
| --- | --- | --- | --- | --- | --- | --- | --- | --- |
| AUGUST | 22 | Parent Information Night ; 6-6:30 Paperwork drop – 6:30-7:15pm Meeting |   |   |   |   |   |   |
|   | Aug 29-Sep 1 | Pollywogs ; 9am – 11am |   |   |   |   |   |   |
| SEPTEMBER | 6 | First Day of School – 4 year olds |   |   |   |   |   |   |
|   | 7 | First Day of School – 3 year olds (3 day a week class) |   |   |   |   |   |   |
|   | 8 | First Day of School – 3 year olds (2 days a week class) |   |   |   |   |   |   |
|   | 9 | NO SCHOOL ; CLOSED FOR TRAINING |   |   |   |   |   |   |
|   | 30 | Fall Field Trip – Erie Orchards ; 10am |   |   |   |   |   |   |
| OCTOBER | 27 | Trunk or Treat ; Time TBD |   |   |   |   |   |   |
|   | 27 | Halloween Party for the Stars Class |   |   |   |   |   |   |
|   | 31 | Halloween Party for the Suns, Zoo Crew and Little Learners |   |   |   |   |   |   |
| NOVEMBER | 1 | NO SCHOOL ; CLOSED FOR PROFESSIONAL DEVELOPMENT |   |   |   |   |   |   |
|   | 23-25 | NO SCHOOL ; CLOSED FOR THANKSGIVING BREAK |   |   |   |   |   |   |
| DECEMBER | 20 | Campus Christmas Concert ; 6:30pm |   |   |   |   |   |   |
|   | 21 | Christmas Party for Suns |   |   |   |   |   |   |
|   | 22 | Christmas Party for Stars, Zoo Crew and Little Learners |   |   |   |   |   |   |
|   | 23 | NO SCHOOL ; CLOSED FOR CHRISTMAS BREAK |   |   |   |   |   |   |
| JANUARY | 1st-8th | NO SCHOOL; CHRISTMAS BREAK |   |   |   |   |   |   |
|   | 9 | School Resumes |   |   |   |   |   |   |
|   | 16 | NO SCHOOL  ; PROFESSIONAL DEVELOPMENT |   |   |   |   |   |   |
|   | 25 | Breakfast with Buddies ; Suns and Zoo Crew |   |   |   |   |   |   |
|   | 26 | Breakfast with Buddies ; Stars and Little Learners |   |   |   |   |   |   |
| FEBRUARY | 1 | Registration Opens for Fall 2023 |   |   |   |   |   |   |
|   | 1 | Open House ; 6-7:30pm |   |   |   |   |   |   |
|   | 20-21 | NO SCHOOL ; WINTER BREAK |   |   |   |   |   |   |
| MARCH | 3 | Winter Field Trip ; Kidcadia in Dearborn |   |   |   |   |   |   |
|   | 6th – 10th | National Lutheran Schools Week! |   |   |   |   |   |   |
|   | 6 | Pajama Day! |   |   |   |   |   |   |
|   | 7 | Disney Day! |   |   |   |   |   |   |
|   | 7 | Book Bingo Night ; 5:30-6pm dinner ; 6-7pm Bingo! |   |   |   |   |   |   |
|   | 8 | Crazy Hair Day! |   |   |   |   |   |   |
|   | 9 | Superhero Day! |   |   |   |   |   |   |
|   | 10 | Neon Day! |   |   |   |   |   |   |
|   | 27-31 | NO SCHOOL ; SPRING BREAK |   |   |   |   |   |   |
| APRIL | 3 | School Resumes |   |   |   |   |   |   |
|   | 7 | NO SCHOOL ; GOOD FRIDAY |   |   |   |   |   |   |
|   | 28 | Little Artist Extravaganza ; 6-7:30pm |   |   |   |   |   |   |
| MAY | 5 | Spring Field Trip – Real Life Farms in Canton ; Time TBD |   |   |   |   |   |   |
|   | 16 | Field Day ; Stars and Little Learners |   |   |   |   |   |   |
|   | 17 | Field Day ; Suns and Zoo Crew |   |   |   |   |   |   |
|   | 18 | Last Day of Class for Stars |   |   |   |   |   |   |
|   | 22 | Last Day of Class for Suns, Zoo Crew and Little Learners |   |   |   |   |   |   |
|   | 23 | NO SCHOOL ; STAFF WORK DAY |   |   |   |   |   |   |
|   | 24 | 4 year old Graduation Ceremony ; Ice Cream social to follow ; 6pm |   |   |   |   |   |   |
|   | 25 | 3 year old Promotion Ceremony ; Ice Cream social to follow ; 6pm |   |   |   |   |   |   |